The Petroleum Club's History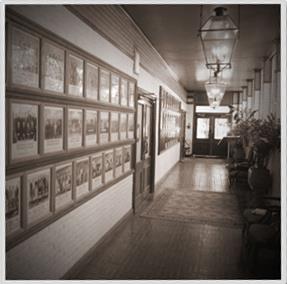 The origin of the Petroleum Club dates to 1952 when the first oil companies started moving into offices on St. Mary, between Heymann Boulevard and Pinhook Road. The late Maurice Heymann owned a large nursery for retail shrub and tree sales, a part of which he ultimately developed into the Oil Center. A small group of oilmen approached Heymann with interest in building a "club room" for the purpose of relaxing, socializing and discussing mutual problems after a long day's work. Heymann liked the idea and told the oilmen that if they created a legal corporation and built the club themselves, he would donate the land. Ten oil company representatives formed the Southern Building Company for the purpose of selling stock. Their goal was to sell 200 shares at $200 per share. They accomplished this goal in several months with 200 charter members in place. On April 12, 1953, the original charter was organized and the Petroleum Club of Lafayette was born.
The Petroleum Club kept pace with the oil industry, and after expansions in 1959, 1964, 1968 and 1981, the club grew to more than 55,000 square feet, becoming the largest Petroleum Club in the world. Until 1986 Petroleum Club membership was comprised of only men in the oil and gas industry. Today, however, the Club has a more diverse membership and is made up of men and women representing most of Lafayette's professional sector. The Petroleum Club has become Acadiana's melting pot of social and business interaction.
Even though the Club has changed over the years, many things remain very much the same. Tradition plays a huge part in what makes the Petroleum Club unique and wonderful. The dinner dance each Friday night is always well attended and has hosted top musicians through the years. Names like 1st Class Combo, Bill Roza, and Sonny Bourg have headlined in the Walnut Room to large groups of members dancing the night away. Every other Thursday is Bingo Night at the Club. For nearly sixty years families and friends have congregated to enjoy a great meal, a good laugh and maybe even a chance to win the evening's jackpot. The Petroleum Club's Sunday lunch buffet is another popular family event that has become a tradition for members.
Contact Us